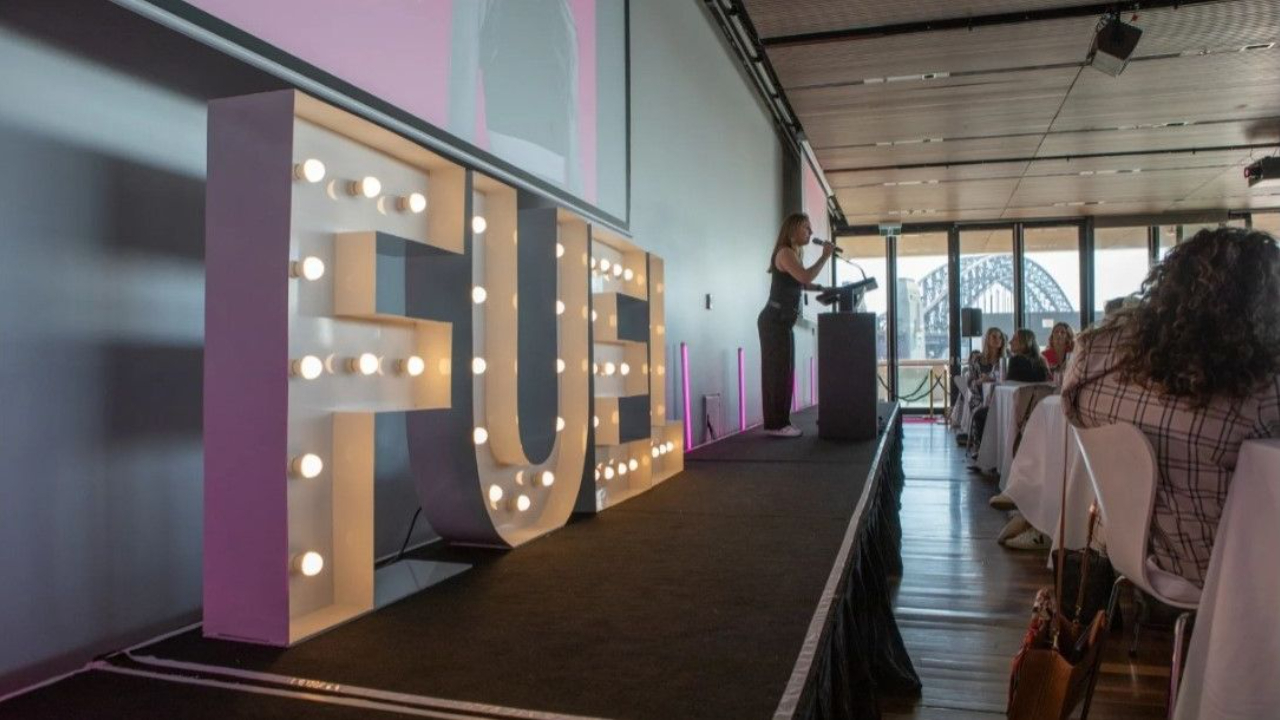 Fuel Women's Fitness Business Summit Expands Globally to Make Way for Women in New Zealand
Nov 20, 2023
Fuel Women's Fitness Business Summit Expands Globally to Make Way for Women in New Zealand
AUCKLAND, NEW ZEALAND - 25th October 2023 - After three incredibly successful annual events in Sydney, Fuel Women's Fitness Business Summit is thrilled to announce its much-anticipated international launch in Auckland, New Zealand. Day 1 of the event is set to take place at the luxury event venue, Cocoon House, on February 22nd and will move to the stunning Hilton Auckland on 23rd 2024 for Day 2.
Embodying the spirit of their 2024 theme, 'Make Way,' Fuel co-founders Alisha Smith and Deborah Goldberg are excited about providing a dynamic platform for women in the New Zealand fitness industry to forge new paths and foster growth and leadership.
"We've got some exceptional talent lined up to present a combination of strategic, tactical, and personal development skills," said Smith, "These women such as activist, Puna Wano-Bryant; women's health and fitness advocate Tracy Minnoch-Nuku; and global industry stalwart, Emma Barry, all know the industry inside and out, and are powerful advocates for the development of women."
Following the overwhelming response to previous events, Fuel Women's Fitness Business Summit is returning to its original format, inviting delegates to participate in a dynamic 2-day experience. Attendees can choose to register for either the impactful Day 1 Firestarter, a group coaching day dedicated to an in-depth exploration of leadership skills, or Day 2 Fuel Summit, which will feature seven diverse sessions covering an array of personal development and professional strategy topics, all designed to inspire participants to 'Make Way' for new opportunities and progress.
"Events like this rely on huge support from the industry and one of our first and most supportive partnerships has always been Technogym," explained Goldberg. "It's a brand we're proud to stand shoulder-to-shoulder with and we're thrilled to continue that long relationship by partnering with Technogym NZ."
A leading advocate for wellness solutions, Technogym has eagerly stepped in as the Wellness Activation Partner for Fuel. Olivia Sheppard, Senior Marketing Manager for Technogym in New Zealand, expressed the company's enthusiasm, stating, "Technogym is thrilled to be the Wellness Activation Partner for Fuel's first-ever New Zealand summit. Technogym wholeheartedly aligns with Fuel in fostering an environment for women to lead, grow, and excel in business. We're proud to stand behind Fuel and all the wonderful female delegates attending this exciting new summit in Tāmaki Makaurau!"
With the summit's expansion to Auckland, Fuel Women's Fitness Business Summit is dedicated to continuing its mission of inspiring, fostering, and nurturing the next generation of women leaders and business owners in the fitness sector.
For more information on corporate tables, tickets and sponsorship opportunities, head to fuel-summit.com or contact:
Deborah Goldberg +61 421 328 983
Alisha Smith +61 491 659 697
---
About Fuel Women's Fitness Business Summit
Fuel Women's Fitness Business Summit is an in-person, personal and professional development experience that will set your business spirit on fire. You'll be exposed to some of the brightest, influential and ambitious female leaders from global fitness businesses, as they share the latest insights from the fields of sales, networking, leadership, entrepreneurship, marketing and more. You'll connect with like-minded women, and learn strategies for building your brand, increasing your revenue and accelerating your life. Fuel is being held live in Auckland, New Zealand, on Thursday 22nd and Friday 23rd February 2024.